A Hodgepodge of Local History
A Hodgepodge of Local History
Sunday, Mar 15 3:00 PM
Location: The MHC Heritage Center and Museum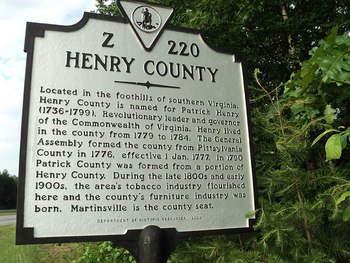 Henry County
A Hodgepodge of Local History
Doug Stegall, local historian, will be sharing tales of the history of Martinsville and Henry County. He is bringing parts of his collection to illustrate the collection stories. Doug is great repository of our history. You don't want to miss this chance to hear stories that you may not have heard before.
Admission is free. Refreshments will be provided.
Sunday, March 15th at 3:00 PM
The MHC Heritage Center and Museum
Contact us
email at mhchistoricalsociety@gmail.com
or by phone at (276) 403-5361.