Welcome to the Martinsville-Henry County Chamber of Commerce
The Martinsville Henry County Chamber of Commerce is a membership organization comprised of businesses serving our community. With over 600 members, the Chamber acts a voice for businesses in the region while also providing opportunities for networking, collaboration, and increased community exposure.
The Martinsville-Henry County Chamber of Commerce was founded in 1959 and has been actively involved in all facets of our business community ever since. Our programs are designed to encourage a strong local economy by creating an environment where businesses thrive and community and commerce work together for the future of Martinsville-Henry County. Learn more by exploring our website!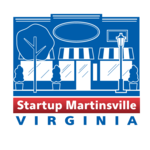 Startup Martinsville, Virginia, awards $50,000 in startup grant funds
MARTINSVILLE, Va. (May 4, 2016) – The Chamber's Partnership for Economic Growth (C-PEG) awarded a total of $53,730 in grant funds, rent and utility subsidies and discounted Chamber member dues to six participants of "Startup Martinsville, Virginia," an intensive eight week entrepreneurial boot-camp program, which culminated with a business plan competition held on April 28.

Grant funds of $50,000 included $35,000 from the Virginia Department of Housing and Community Development's (VDHCD) Community Business Launch initiative, $7,500 from C-PEG and $7,500 from the city.

read more...
"We have found our local Chamber of Commerce supportive. From connecting us to local management associations to providing assistance in marketing and advertising, our Chamber works for us!"
~ Eric Keiselbach - Dr. Jon's Urgent Care